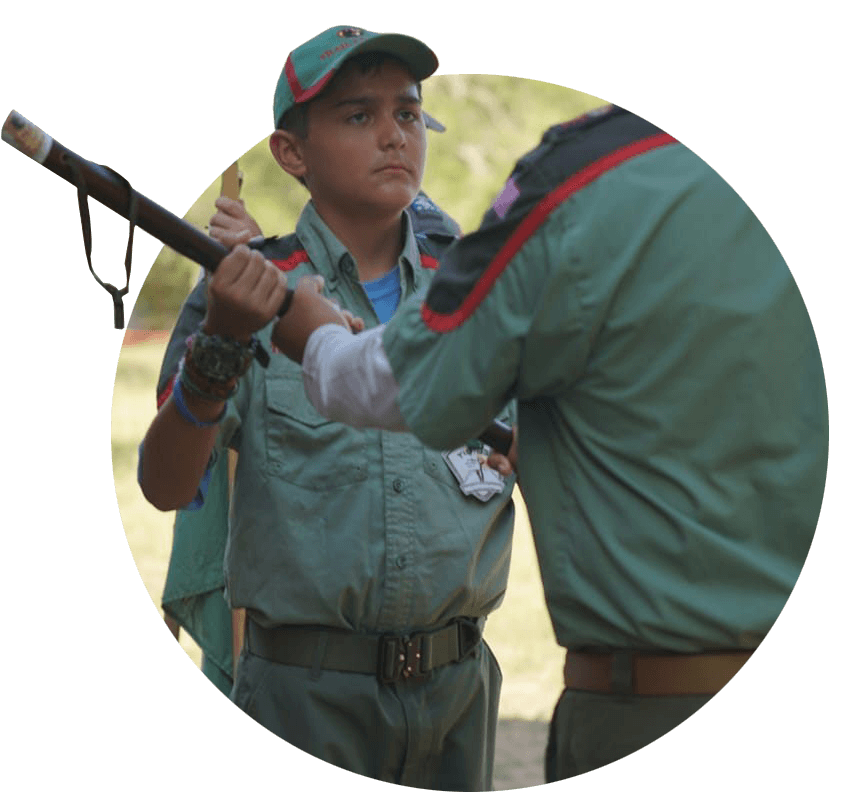 Raising Godly Boys
More than ever, boys need a uniquely masculine program where their assertive, audacious, and adventurous nature is celebrated, not sequestered.
Too many boys are turning to virtual worlds to find realms they can conquer and areas where they can excel. The result of this virtual conquest is apathy, apparent rebellion, or outright resistance to real-world challenge.
Trail Life USA is an environment where boys thrive! Adults are equipped to lead a program in a structured outdoor environment where boys are engaged in real-world challenge and experience camping, hiking, and fishing; they develop skills in riflery, archery, and canoeing; and learn character and leadership in a practical hands-on manner that is naturally engaging.
Boys find mentors, fathers and sons connect, important relationships are fostered, and boys find opportunity to achieve significant accomplishment.
Molding Boys
In the outdoors boys are engaged in real-world challenge, find opportunity to achieve significant accomplishment, and develop character and leadership in a hands-on manner.
Engaging Men
Through adventure, comraderie, and meaningful service, men discover how to make a difference as they nurture spiritual growth, teach life lessons, and mold boys in their community to become bold, courageous, godly men.
Download the complete Raising Godly Boys eBook today!
Read more about our Proven Process for growing boys into Godly men.
Far too many boys suffer from an inability to grasp a clear vision of what it means to be a man. In a culture lacking any clear vision of positive masculinity, we must provide boys with a template. This short book provides answers and lays out a Proven Process to Guide, Ground, Appreciate, and Inspire boys in a manner that reverses the rising tide of cultural confusion and preserves a legacy for the men engaged in making a difference.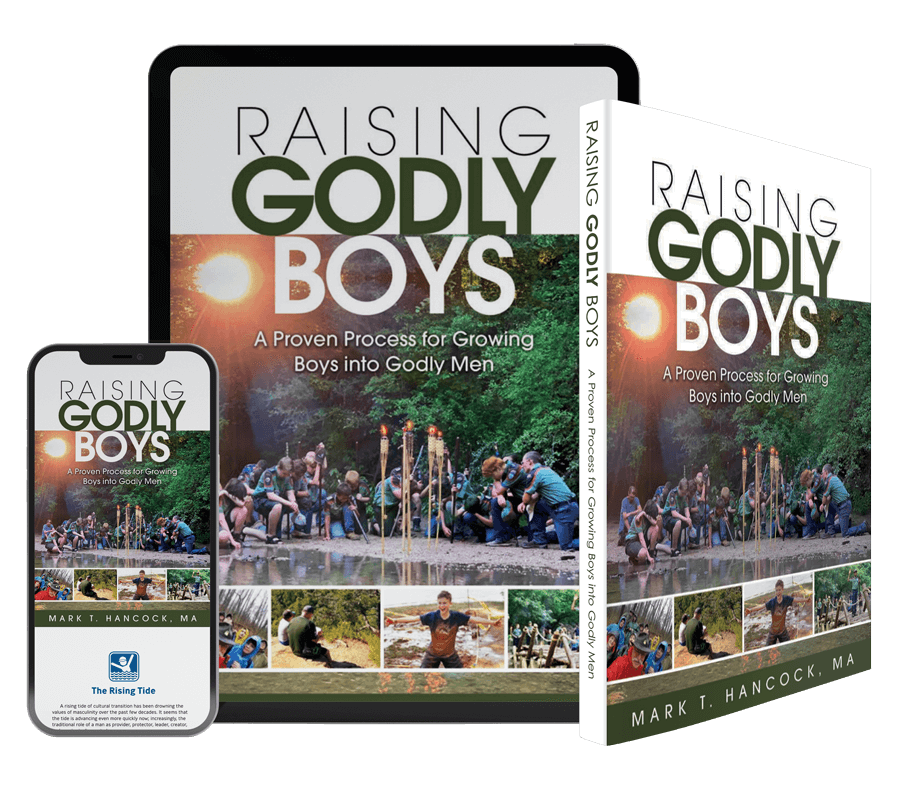 As parents, we're so often trapped in the things we've got to do and we forget to concentrate on how we're gonna launch our young men particularly.
A boy needs a male-centric environment that celebrates who he is. He needs men to lead him into biblical masculinity, and he needs an organization that's focused on his strengths, that's built for who he is as a boy.
At Trail Life USA, we are a champion for boys. We believe in boys. We think that they're amazing creations, created in the image of God, and they need to be recognized for their unique contributions.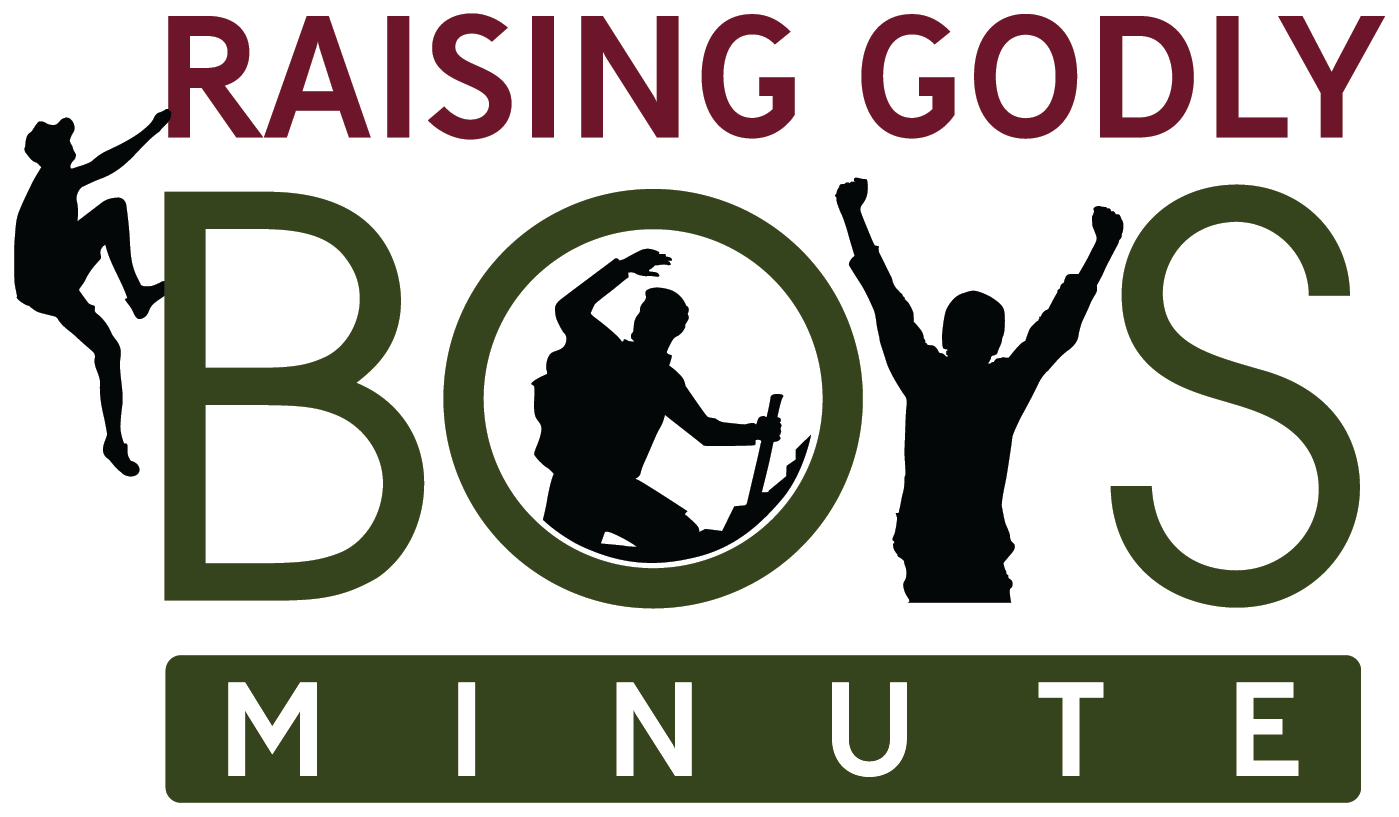 One minute. One broadcast. Every day.
The Raising Godly Boys Minute is a daily 60-second broadcast designed to help you learn to raise boys to become godly men.
In life, watching a boy head straight into challenging territory can be a frightening and stressful experience. But there's a reason God wired boys to crave adventure, excitement, and risk.
Listen to our full archive of Raising Godly Boys Minutes and get the answers on how to equip your son, grandson, or young mentee with the knowledge he needs to keep moving forward.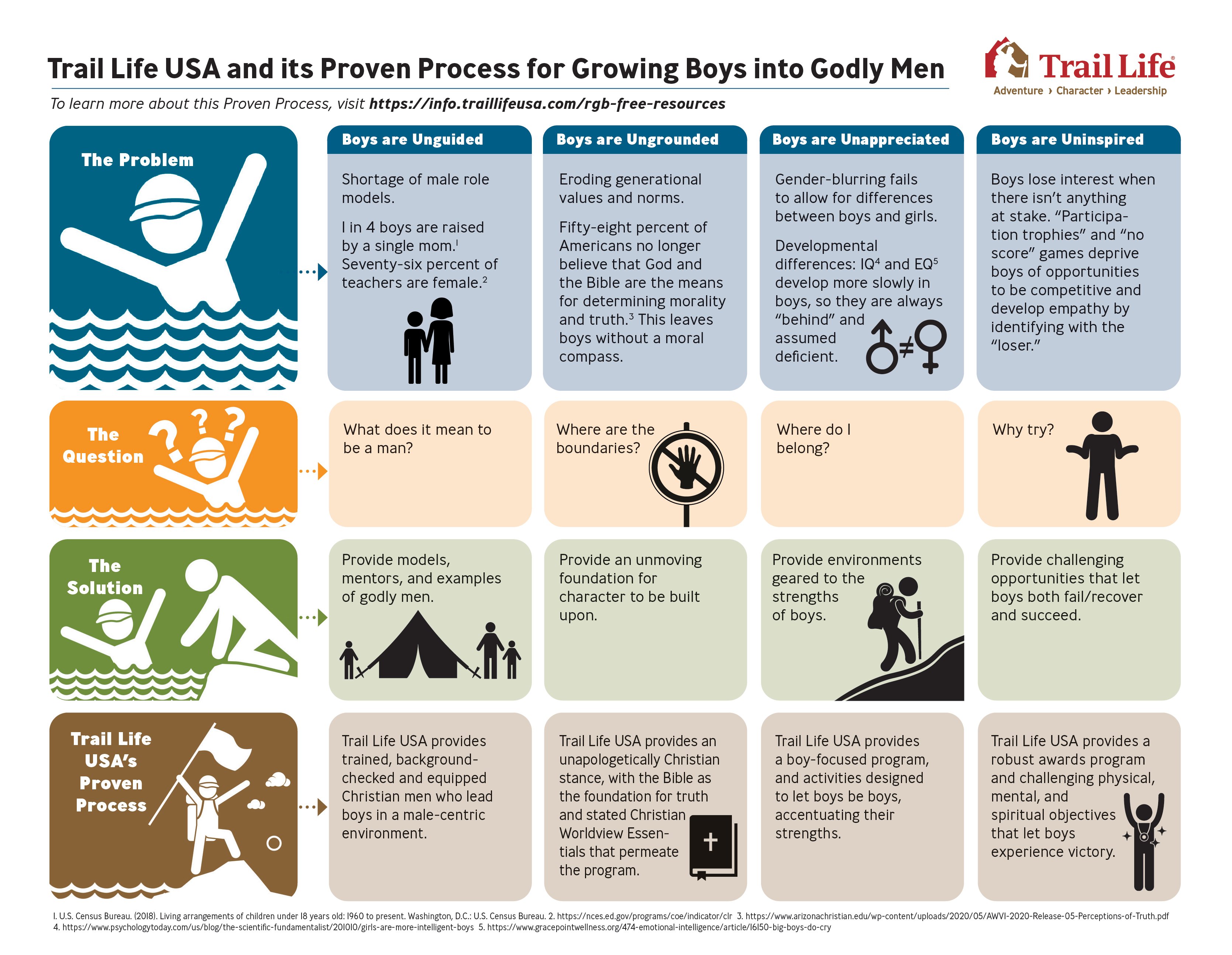 download the printable
Trail Life USA has a Proven Process for Growing Boys into Godly Men.
Boys are often unguided, ungrounded, unappreciated, and uninsipred. Trail Life USA seeks to change that.
Boys have big questions that routinely go unanswered: "What does it mean to be a man?" "Where do I belong?" "What are my boundaries, and why are they set?" "Why should I even try?"
Trail Life USA uses its Proven Process to help boys answer life's toughest questions and find purpose in what they do. We provide godly mentors and models of what true manhood looks like. These men are trained, background-checked, Christian men who have a heart for mentoring boys.
We take an unapologetically Christian stance, and use the Bible as the foundation for truth.
Trail Life USA provides a boy-focused program with a robust awards program and challenging mental, physical, and spiritual objectives that is specifically designed to accentuate boys' strengths and let boys be boys!