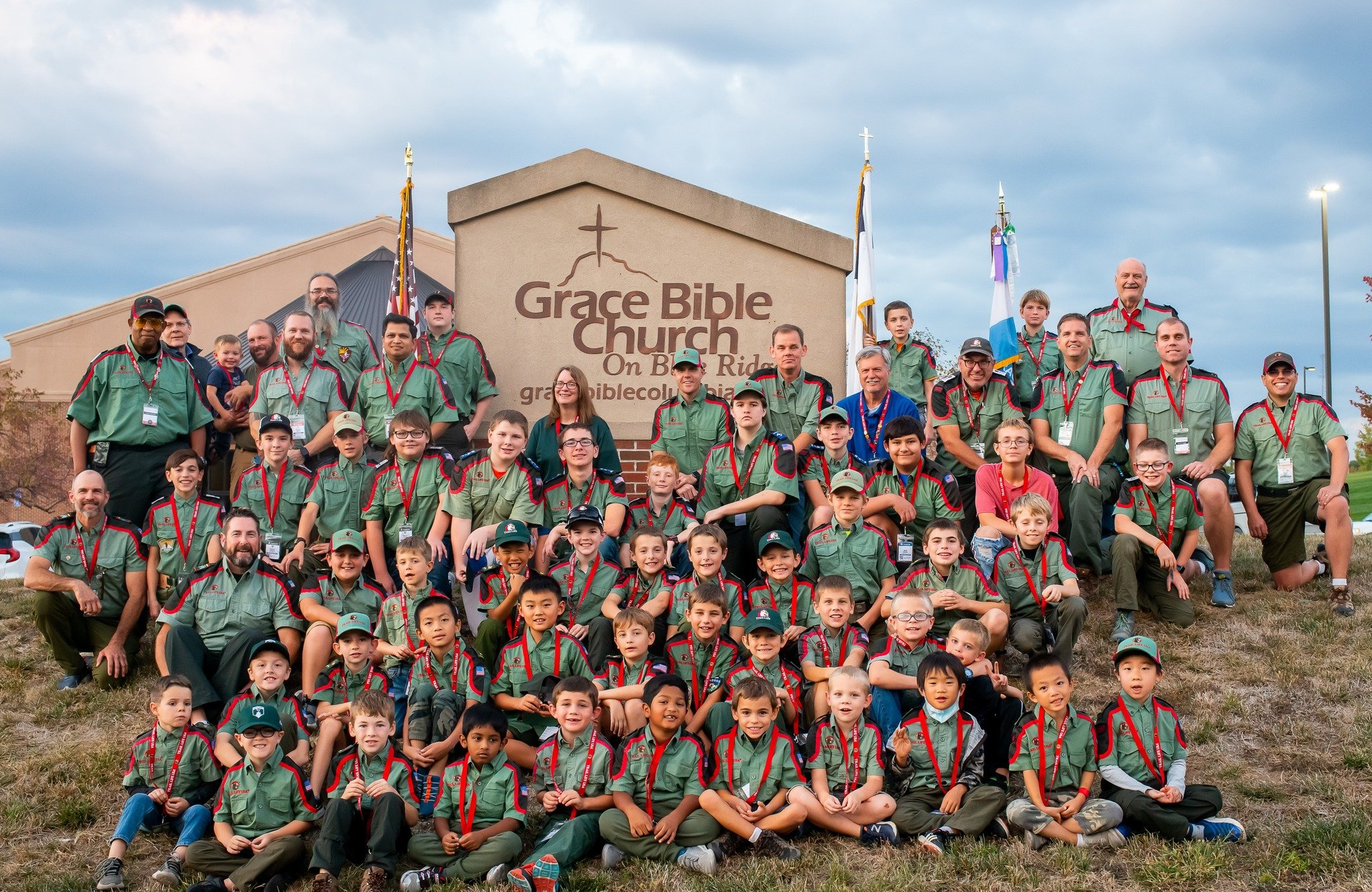 Trail Life USA partners with churches and parents across America as the premier national character development organization for young men which produces generations of godly and responsible husbands, fathers, and citizens. In over 1,100 churches in all 50 states, fathers and sons are connecting, relationships are deepening, and legacies are beginning as a new generation of godly leaders rises up.
Join the Movement

Boys on the Woodlands Trail (age 5-10) gain knowledge about outdoor skills, citizenship, character, friendship, and faith through fun activities, awards, and skill instruction.
As Navigators, boys age 11-13 gain understanding of their values and beliefs under the guidance of godly male role models through being responsible in outdoor adventures and in their home and school life. They explore areas of interest and earn Trail Badges for advancement.
As Adventurers, young men ages 14-17 mature in wisdom and faith through more difficult challenges and leadership activities with Christian men walking alongside. They plan and lead outdoor events and large projects while exercising leadership positions in the Troop, even mentoring some of the younger Trailmen.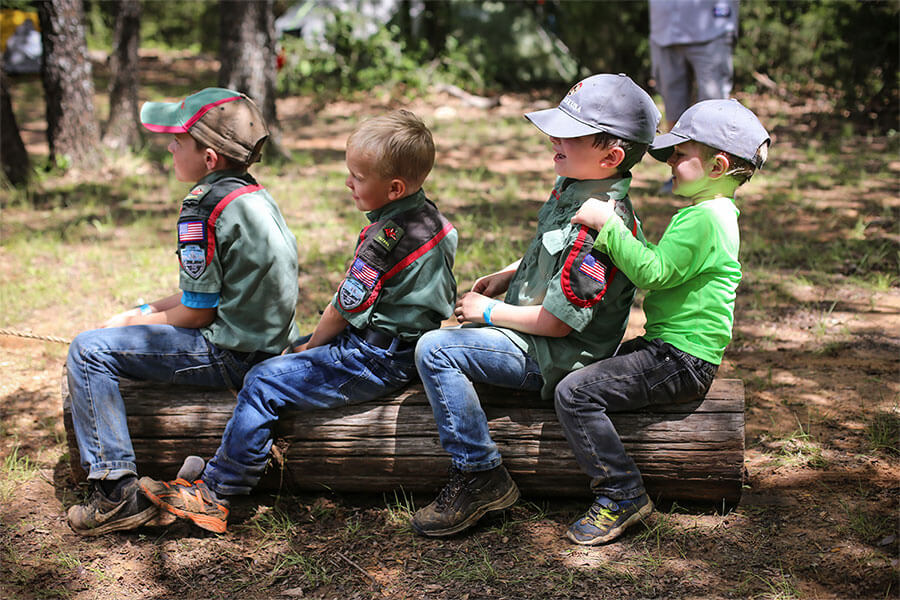 Adventure is at the heart of the Trail Life USA program. Boys love hiking, camping, fishing, tree-climbing, story-telling, and s'mores around campfires. Weekly meetings are designed with that in mind. Held outside whenever possible, meetings are designed to delight the raucous, rowdy, unruly nature of a boy. Trailmen engage in hands-on experiences that develop character, deepen faith, and hone practical skills in the seven program branches (Outdoor Skills, Life Skills, Heritage, Hobbies, Values, Science & Technology, and Sports & Fitness).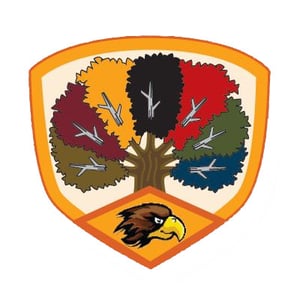 Boys also love stickers, patches, pins, and awards. Each week as boys meet in their patrols, they work on a Branch Step as part of a planned meeting or a "Hit the Trail!" adventure. As Branches are completed, pins are added to the Branch Patch. Each branch builds the structure of the Branch Patch boys wear on their uniform. In each patrol level, when all seven Branches are complete, boys earn The Forest Award.
Along the trail boys engage with older boys in the Troop and with mentors who are vetted by church leadership, background checked, and must complete extensive Child Safety and Youth Protection Training.
During the last year in Woodlands Trail, a Mountain Lion can earn the prestigious Timberline Award.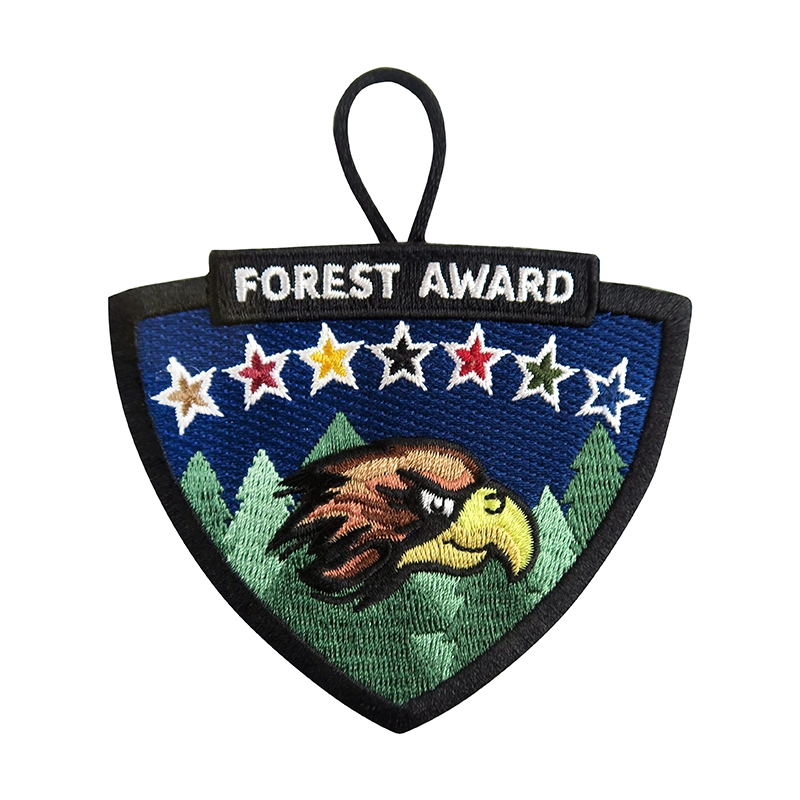 The Timberline Award is the highest award in the Woodlands Trail program and, once earned, becomes a permanent part of the Trail Life Uniform. It was developed to celebrate a boy's entrance into the new world of the Trail Life USA Navigators program. In many Troops, the Timberline Award is presented as part of a meaningful bridging ceremony when Trailmen move from the Woodlands Trail program to the Navigators and Adventurers uniform.

The Worthy Life Award is an integral part of the overall Trail Life discipleship process in the Woodlands Trail, Navigators, and Adventurers programs. For a Trailman to earn the Timberline Award or the Freedom Award, he must complete the requirements for the Worthy Life Award. At each level, this distinction requires that a boy complete activities in four categories: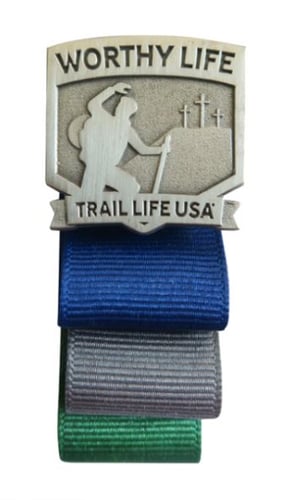 Devotional

- Engaging with spiritual truth in a regular transformative manner.

Discipleship - Living your faith through service and learning about how others have done so.
Discipline - Practicing intentional activities that result in spiritual growth like regular prayer, fasting, journaling, memorizing Scripture, attending church services, giving, and serving.
Demonstration - Evaluating and sharing Worthy Life experiences with parents, Troop, and/or church.
At the Woodlands Trail level, Worthy Life involves intentional mentoring, hands-on activities, and practical applications that involve parents and Troop mentors to help a boy gain knowledge of fundamental truths.
For older boys in the Navigators and the Adventurers programs, focus moves from creating foundational knowledge to helping internalize his faith, integrate it as his worldview, live with integrity, share with intentionality, and use his spiritual gifts to impact others through service.
When a boy moves from the Woodlands Trail to the Navigators program, Troops are encouraged to hold a significant rite of passage ceremony. In many Troops, older boys create a bridge for Trailmen to cross over from the Woodlands Trail to the Navigators program. A significant part of the ceremony commonly involves a boy receiving his Standard from his father or a significant mentor.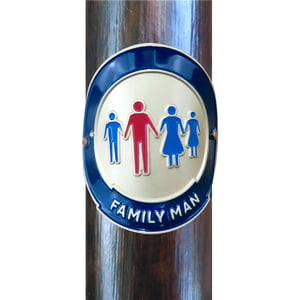 The Standard is the offical staff used to track and celebrate a young man's journey during the next 6-7 years in the program. As a boy grows in understanding and wisdom and develops the character and leadership skills that will propel him into manhood, he adorns his Standard with Trail Badges and Advancement Medallions and tracks his progress on Trail Life USA's Trailmap to Manhood. Each Trail Badge represents a milestone in understanding or the development of a skill as a boy proceeds on the Trail.
In Trail Life USA, skills universally needed for godly manhood are developed through required Trail Badges as young men earn the ranks of Able Trailman, Ready Trailman, Journey, Ascent, Horizon, and Freedom. Elective Trail Badges help a Trailman explore unique areas of gifting and come to understand the way God has specially created him.
Trail Life has even created a unique Design-Your-Own-Badge program where Trailmen can work within a provided framework alongside a mentor to develop a Badge that is unique to their specific interests. The Periodic Table of Ranks gives an overview of the knowledge and skills Trailmen develop as part of the Navigators and Adventurers programs on the path to Freedom.
The Trail Life USA advancement program is distinct for many reasons. First and foremost, it is designed to honor biblical values in every aspect of the program. Trail Life USA is not just an outdoor program that incorporates a Christian experience. Trail Life is at its core a Christ-centered program that utilizes the outdoors to draw boys and their families into a closer relationship with their creator.
A Christian worldview is integrated into every part of the program because it is critical to both our mission and vision as well as to the spiritual growth of every Trailman who commits himself to the values we uphold. In the Navigators and Adventurers programs, the Branches from the Woodlands Trail program become Frontiers to be explored as Trailmen continue along the trail.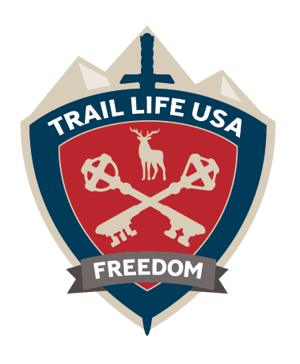 The Freedom Award is the highest award in Trail Life USA. It is an achievement accomplished by the few who reach the apex of the Trail Life Program. Earning the award requires a demonstrated mastery of a significant skill set including 15 required and 10 elective Trail Badges, performing 20 hours of servant service each year, and the distinction of having proven himself as a leader among his peers. He must also complete four "Freedom Experiences" in 3 separate chosen fields; complete a Faith Building Activity; budget, plan, and lead a volunteer team to complete a Servant Leadership Project; and complete an advancement conference and formal Freedom Board of Review.
On the Trail to Freedom, one of the most meaningful ways Trailmen come to understand their gifting is through serving. Service in the church and the community is a significant part of the Trail Life program. Outdoor adventure provides fertile ground for relationships to be fostered. As relationships grow, young men begin to learn skills and serve alongside their adult mentors. As Trailmen serve, they begin to find purpose and fulfillment. As Trailmen understand they were created by God for his glory, to be his hands and feet to others, they find fulfillment in service and begin to understand their gifting. As they use their gifts, they hone in on career and ministry paths that will set the tone for the rest of their life.