More than ever, boys need a uniquely masculine program where their assertive, audacious, and adventurous nature is celebrated, not sequestered.
Too many boys are turning to virtual worlds of television, video games, digital media, and the internet to find realms they can conquer and areas where they can excel. The result of this virtual conquest is often apathy, apparent rebellion, or outright resistance to real-world challenge.
Trail Life USA is an environment where boys thrive! Adults are equipped to lead a program in a structured outdoor environment where boys are engaged in real-world challenge and experience camping, hiking, and fishing; they develop skills in riflery, archery, and canoeing; and learn character and leadership in a practical hands-on manner that is naturally engaging.
In the outdoors, the experience of adults is never obsolete; boys find mentors, fathers and sons connect, important relationships are fostered, and boys find opportunity to achieve significant accomplishment.
Boys and Girls are Different!



Boys are getting a tough break. Everywhere a boy goes he's told to sit still, be quiet, and behave like the girls. But, properly channeled and intentionally challenged—the exuberance, drive, and daring of healthy boys is exactly what's right with society.
The need for boy-specific activities and mentoring that provides challenge and reward has never been greater! If we fail this generation, it won't be because we over-challenged them. It will be because we under-challenged them.
The need for stalwart men to step up is greater than ever. It is imperative we raise up a new generation of warriors for Christ who understand courageous manhood. Boys are searching for men who provide a positive example of what it means to be a man. Walk with me through five stages of growing biblically bold, courageous men of character.
Boys are designed by their Creator to be doers. They need activity and purpose. God intended for boys to be boys. Snakes and snails, hammers and nails, rifles and coonskin caps—that is what boys are made of! Boys grow in character and leadership through activity and experience.
Molding Boys
In the outdoors, boys are engaged in real-world challenge, find opportunity to achieve significant accomplishment, and develop character and leadership in a hands-on manner that is naturally engaging.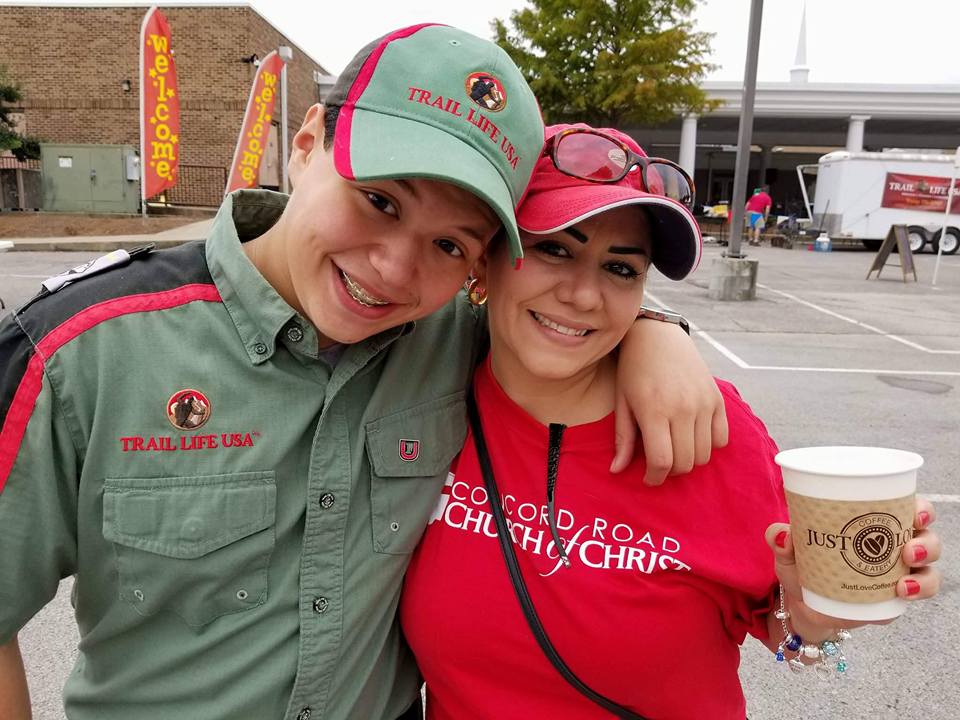 "I can look back at all that the Lord has done in the life of my son. His four years of servant leadership with Trail Life USA have helped make him into the strong leader that he is today. He has learned that it is through service that one leads. He begins his college career with an incredible set of life skills because of his time in Trail Life."
- Kim - Trail Life Mom
Engaging Men
Through adventure, comraderie, and meaningful service men discover a meaningful way to make a difference as they nurture spiritual growth, teach life lessons, and mold their sons and boys in their community to become bold, courageous, godly men.
Connecting Families
"I was a drop-off dad. I had no interest in getting involved at first. My wife suggested that I join Hayden in a Trail Life event, so I went."
"Ever since that first adventure together, my dad and I have grown closer and closer," Hayden said. "I can honestly say that he's moved from being just my dad to being one of the closest people to me."
"Trail Life USA provides an opportunity to spend time with my son in an environment where values are being intentionally instilled and he is growing to be a Godly Man of Character."
- Dave - Trail Life Dad